Commercial Roofing: Your Business's Real Overhead
When business owners hear the word "overhead," they automatically think about payroll, utilities, insurance and all the other expenditures that keep their company operating. However, one of your most important overhead fixtures is the roof that is over your head. Having a quality roof installed on your business can keep your clients and employees comfortable, keep your business's HVAC system operating efficiently and provide a stylish look to the exterior of your business. Pierce Roofing has all the roofing solutions you need for your business in Colorado Springs. Our Promise
We make sure that no detail is left unfinished. Whether installing shingles, metal roofing or tile, when we leave your home, it's going to look even better than it did before we arrived.

Sloped Roofing Options
Depending on the slope of your commercial roof, there are several types of commercial roofing options available to you. With a traditional sloped roof system, options include metal, concrete tile and asphalt shingles. In instances where your commercial roof is less than a 1/12 pitch, Pierce Roofing also offers TPO and EPDM flat roofing systems that have been produced by the latest advances in construction technology.
Flat Roofing Options
TPO Roofing is the fastest growing type of commercial roofing in the industry. Business owners who have installed TPO roofing on their properties typically like it for two primary reasons: durability and effectiveness. TPO roofing has a flexible membrane that allows it to withstand virtually any type of debris as it is essentially puncture-proof. Also, the hailstorms that are so common along the Front Range won't pose a threat to TPO roofs because of their ability to absorb impact.
TPO roofs are also quicker to install, which makes them a cheaper option for business owners. Since there are fewer seams, our team of installers is able to install TPO roofs even quicker than other options. Finally, TPO roofs are among the most energy-efficient options on the market. Depending on the color that you choose, you may actually have a roof that exceeds EPA efficiency ratings.
EPDM Roofing also provides a long list of practical and financial benefits. EPDM roofs, commonly called "rubber roofs," are some of the cheapest roofs to install. Since they are essentially rolled on to the roof of your business, our team of professional installers can have your EPDM roof installed quickly. They are also incredibly long-lasting as many rubber roofs last for more than 30 years. Because of their rubbery makeup, they can withstand all types of weather and debris.
No matter what type of roofing you choose for your business, Pierce Roofing is the best choice in Colorado Springs to install it. Call us today at (719) 630-1044 to find out more about the different roofing options we offer and receive a free estimate on your business's new roof.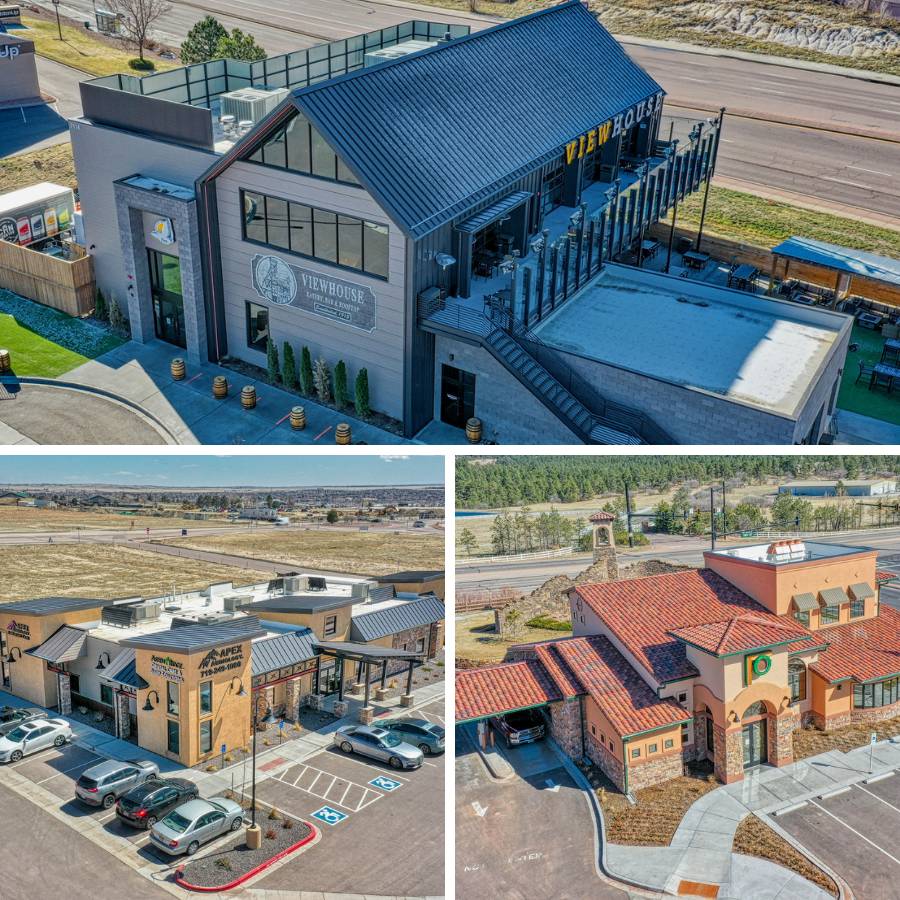 Trusted Materials & Businesses We Work With