Durable Underdecking in Colorado Springs
Exterior decks allow you to enjoy the beautiful Colorado outdoors. They're an ideal place for a cookout or to enjoy your morning hot beverage. Underdecking is a system of composite panels that you can have installed when you construct your deck, or you can add it as a retrofit later on if you find that you want to make the space beneath your deck more usable. At Pierce Roofing, we're the trusted underdecking experts. We will coordinate your underdeck system to not only match your home but add to your homes outdoor living experience. Our Promise
We make sure that no detail is left unfinished. Whether installing shingles, metal roofing or tile, when we leave your home, it's going to look even better than it did before we arrived.

What Is Underdecking?
Underdecking is a type of composite material that functions as a moisture, wind and sun barrier. It attaches to the underside of the deck. The underdecking moves rainwater away from the deck's attachment point to your home and your home's foundation. When underdecking is properly installed, it prevents water from backing up under the deck's foundation and eroding it.
Pooling water could damage or destroy a concrete pad or wood joists and support beams. It's also appealing to wood-destroying insects. By directing water away from the deck, the underdecking preserves the deck's strength and structural integrity.
Types of Underdecking
Underdecking is typically made of composite or aluminum materials. Underdecking can be made to look like vinyl, wood and other materials. It's waterproof, fade-proof and windproof.
If you have an elevated deck, the underdecking and its associated gutter system should direct water away from your home's doors, windows and foundation. If you have a patio under the elevated deck, the guttering must be set up so that the water doesn't drip on or flow toward it. We connect gutters to downspouts, and we can bury the drainage lines or direct them well away from your home's foundation.
Benefits of Underdecking
Underdecking allows you to make use of the space under your home's deck, especially if it's a second-story deck or balcony type of deck. If you'd like to mount a ceiling fan, lighting, wind chimes or other décor, the underdecking offers a surface for this purpose. If you need to use your lower-level patio as a storage area, the underdecking keeps the items dry and out of the direct sunlight. If you enjoy sitting on your patio but you don't like the view of the underside of the deck boards, underdecking creates an aesthetically appealing ceiling area. It easily attaches to new or existing deck joists, so the installation process is short and simple.
Advantages of Composite Underdecking
You will never have to paint composite underdecking. An occasional washing to remove dust, pollen or dirt will keep it clean. It naturally resists mold and mildew growth, which will help it look nice all the time. Composite material doesn't rot or corrode. It resists infestation from insects. Composite is strong enough to handle foul weather, including high winds and small- to medium-size hailstones. When you have underdecking installed by our technicians at Pierce Roofing, you'll get a 100% customer satisfaction guarantee.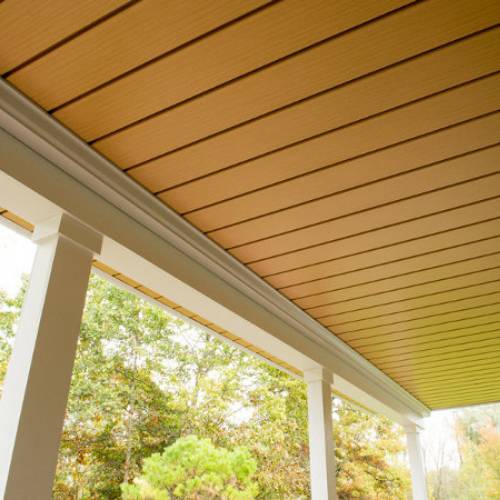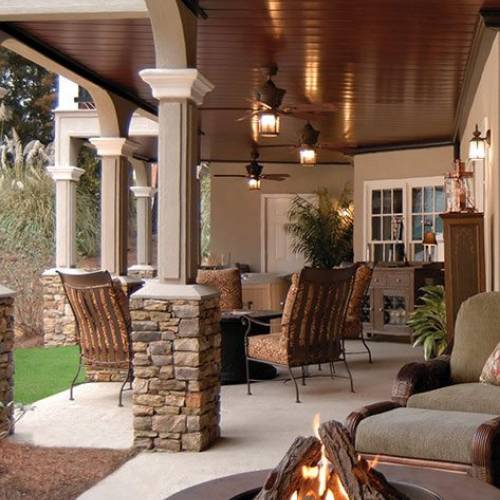 Trusted Materials & Businesses We Work With