Metal Roofs for Commercial Buildings in Colorado
A quality roof is one of the most important fixtures for your business. The roof will keep clients and employees comfortable, keep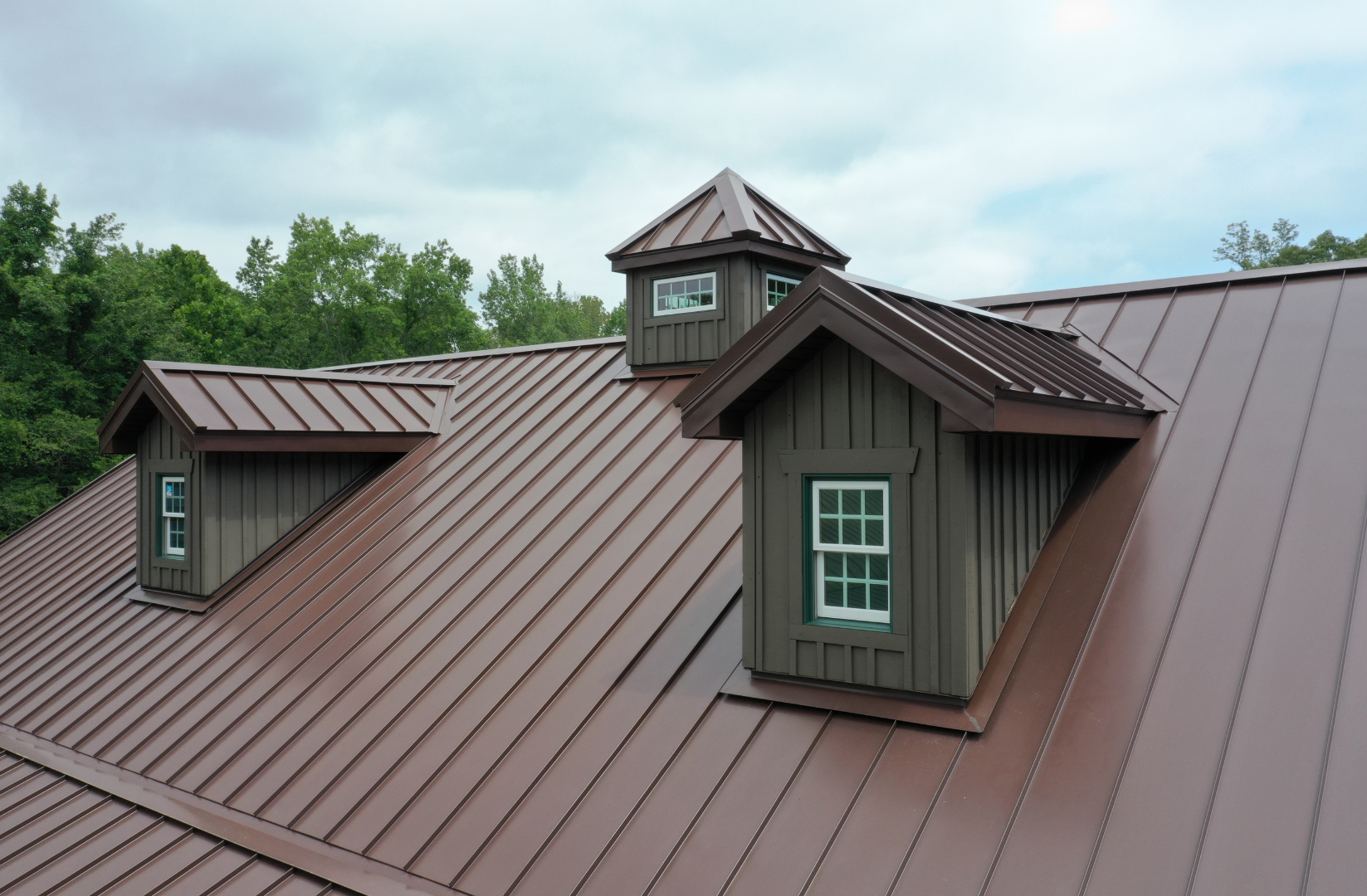 your HVAC system operating efficiently and provide a stylish look to the exterior of your building. Pierce Roofing has all the roofing solutions you need for your business in Colorado Springs, including various types of metal roofs:
Standing Seam Metal Roofing
Standing seam metal roofs are made in-house at Pierce Roofing. This type of roofing is a concealed fastener roofing system featuring legs with a flat space in between. A major benefit to standing seam metal roofs is that the panels are attached to the roof with clamps, allowing the roof to be free of any holes that could allow moisture to seep through. Metal roofs are resistant to hail, wind, fire, and other extreme weather conditions. The standing seam metal roof is a great choice for Colorado buildings, especially during the winter, because the metal will speed up melting snow.
Standing seam metal roofs are growing in popularity for its durability against weather, but also for its sleek and modern look. The raised seams of the roof are separated by broad, flat areas between the legs. This design gives a building a cleaner and more consistent look! Plus, metal roofs can be produced in a variety of colors, as well as come in options for length, width, profile, shape, thickness, and more.
Metal roofing is long lasting and while it often requires low maintenance, standing seam roofs still require attention. Call us today if you're in need of repairs and replacements of your roof.
R Panel Metal Roofs
If you're looking for a low cost, sturdy metal panel roofing solution, R Panel might be just for you. At Pierce Roofing, we offer R Panel metal roofing material that is pre-formed with 3-foot-wide pieces. R Panel metal roofs are low maintenance and durable. A big advantage to using R Panels is the quick installation time.
Because R Panels have an exposed fastener system, the installation is generally faster and easier compared to a concealed fastener system such as the standing seam metal roof. R Panels are also the perfect application for metal siding because of the low pricing, high durability, and simple installation. R Panels have a versatile design that come in different shapes and colors. In a lot of cases, the R Panel roofing system provides the most value for the cost. This also makes R Panel roofing the best choice for DIY projects!
With our professional service, you can be confident that our work meets and exceeds industry standards. Give us a call today for more information on quality roofing materials and services at 719.630.1044.