What to Know About Standing Seam Metal Roofs
Standing seam metal roofs are becoming more and more popular in the United States. They offer many advantages over other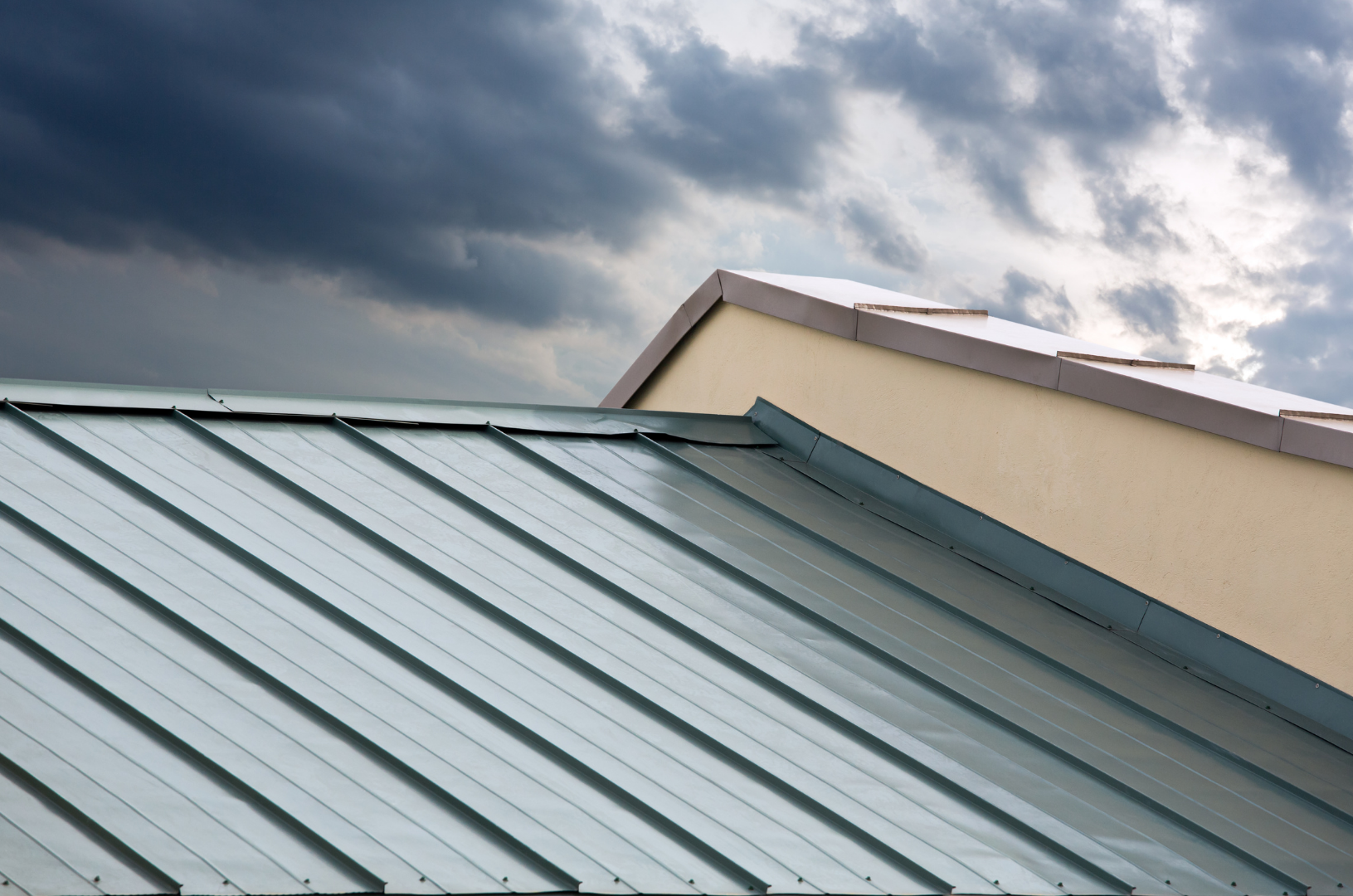 types of roofing materials, so it is no wonder that they are increasing in popularity. This article will discuss standing seam metal roofs, the different types available, and some of their key benefits for homeowners.
What Is a Standing Seam Roof?
A standing seam metal roof is a type of roofing that consists of large panels made from metal. These panels fit together and overlap, creating a weather-tight seal along the edges and joints where the panels meet. With this basic structure, almost any type or shape of roof can be created using these panels. Depending on the manufacturer, standing seam panels may be made from either steel or aluminum.
The Advantages of Standing Seam
There are many advantages to standing seam roofs. These roofs look good, last a long time, and are easy to maintain. The following covers these and other advantages in more detail.
Durability
Metal roofs, such as those made from standing seams, are very durable and will last for many years to come. This type of roofing offers excellent protection against weather damage from rain and snow, making it an ideal choice for homeowners who want a durable, long-lasting roof.
Attractive Appearance
Metal roofs come in many colors and styles that can be customized to complement the design of your home. Some metal roofs blend into shingle roofs, creating a uniform appearance. Others, such as standing seam roofs, stand out and offer their own unique style.
Energy Efficiency
Metal roofs offer excellent insulation, which is why they are a popular choice for homeowners who want to improve energy efficiency in their homes. Standing seam metal roofing can reflect heat back into the atmosphere during warm months and keep interior spaces cooler when it is hot outside. For homeowners who want to reduce their energy costs, metal roofs are an excellent choice.
Easy to Maintain
Standing seam roofs are very easy to maintain. They are not prone to damage by insects or rot, so they do not require any of the repairs that would typically be needed with other types of roofs. Additionally, because of their anti-rust properties, these roofs will not suffer major damage due to corrosion.
Relatively Affordable
Metal roofs are generally more expensive than those comprising wood or asphalt shingles or tiles. However, some homeowners find that they are relatively affordable when the long-term benefits are considered. Metal roofs last for many years and require very little maintenance. This can save homeowners a significant amount of money over time on repairs and maintenance costs.
Install a Metal Roof With Help From the Pros
If you are interested in adding a new roof to your home or business, consider standing seam metal roofs as an option! These panels from Pierce Roofing add a high-end look to any roof and are very durable. With almost no maintenance required, standing seam roofs provide excellent protection while saving you money in the long term because of their durability and low maintenance. Contact us at Pierce Roofing today for more information about getting a new roof that will last!